News
Last Update :2/13/2019
Magnolia Green Golf Club Seeks 2nd Assistant Superintendent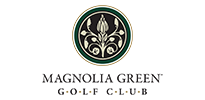 Position summary:
As a key member of our golf course maintenance team, the 2nd Assistant Superintendent reports directly to the Golf Course Superintendent and assists with the day to day oversight of the maintenance and agronomic practices of the golf course and adjacent grounds, including but not limited to the clubhouse landscaping and maintenance complex. The person that will fill this position must be excited about being a part of our team and have fun while they are here!
Educational Requirements:
•A two-year or four-year college degree preferred, but not required
Experience Requirements:
•Must possess excellent interpersonal and communication skills
•Must be highly organized, efficient and detail oriented
•Must possess basic computer skills – Word and Excel
•Supervisory experience strongly desired
•Strong business aptitude and passion for the golf business strongly desired
•A basic knowledge of budgeting and expense management strongly desired
•GCSAA Member preferred, but not required
Special Requirements:
•Moderate exposure to extreme cold, heat, working outdoors, chemicals, pesticides, gasoline, vibration, mechanical hazards and electrical hazards. Work extended hours during golf season.
•Moderate physical activity including sitting, standing, walking, crouching/stooping/ squatting, crawling, twisting upper body, climbing and lifting an average of 60 lbs.
Comments:
Magnolia Green Golf Club serves as the centerpiece of Magnolia Green – a resort-style community planned for 3,550 homes – with ancillary commercial and retail uses.
Magnolia Green features wide-open Bermuda-grass fairways with undulating terrain and elevation changes providing challenges for golfers of all skill levels. Wildlife is abundant and streams have been fully-restored and lined with native shrubs and grasses to create the natural and environmentally-friendly course.
Featuring a Nicklaus design and Tom Clark layout, Magnolia Green Golf Club offers many opportunity and challenges to golfers of all skill levels. The 18th hole – a mid-length, par-4 with a receptive landing area – is Magnolia Green's signature hole. This hole presents a spectacular finish. A nerve-jangling, downhill second shot into a heavily protected green that slopes from back to front will grab the attention of even the most seasoned golfer.
Date Available:
Immediately
Application Instructions:
Please email a resume and cover letter to jwade@magnoliagreengolfclub.com
Salary Range:
$13-$15 per hour plus overtime
Benefits:
Health/Dental/Vision insurance (employee co-share), paid vacation and holidays, sick leave, short-term disability insurance, 401(k) and FSA participation, golf privileges, and upside growth potential with our established and expanding company.
[ More News ]