The Latest News from VGCSA
Last Update :6/30/2020
VGCSA Champions Crowned
VGCSA Championship
Friend, Longest, Snyder and Rider Claim Titles
Congratulations go out to Bobby Friend of Brookwoods Golf Club for winning his fifth VGCSA Championship and his first one since 2008. Friend was the three-time Defending Senior Champ, but this time he beat EVERYONE to take home the big trophy with a 73 at Glenmore Country Club in Charlottesville.
Equally impressive was Ben Longest of Hermitage CC in winning the Assistants Division, Jeff Snyder of The Water's Edge taking home the Senior Division and Randy Rider of Performance Nutrition winning the Affiliate title. All three were first time winners.
It was a hot day at Glenmore Country Club, and thanks to our host Kevin Fortune and his staff, the golf course was in superb condition. Friend's round was enough to edge out eight-time champion Jeff Whitmire of The Williamsburg Club by two strokes. Cameron Yancey of Nottoway River CC finished third with a 76 but he made the Virlina Cup Team, since Whitmire had already qualified by winning the Dick Cake TTA event. Competitors followed COVID-19 protocols during their round.
Ben Longest's 76 was enough for a four shot victory over Rhett Martin of Salisbury CC, and in the process, he earned a berth on the Virlina Cup team. In the Senior Division, Jeff Snyder's 79 finished two ahead of Dick Fisher of Lake Chesdin GC. Randy Rider won the Affiliate Division with an 81, besting Helena's Tommy Adams by two.
Net winners were Dan Sabina (First Tee Richmond) in the Superintendents Division, Rob Podleski (Farmington CC) for the Assistants and Adams for the Affiliates.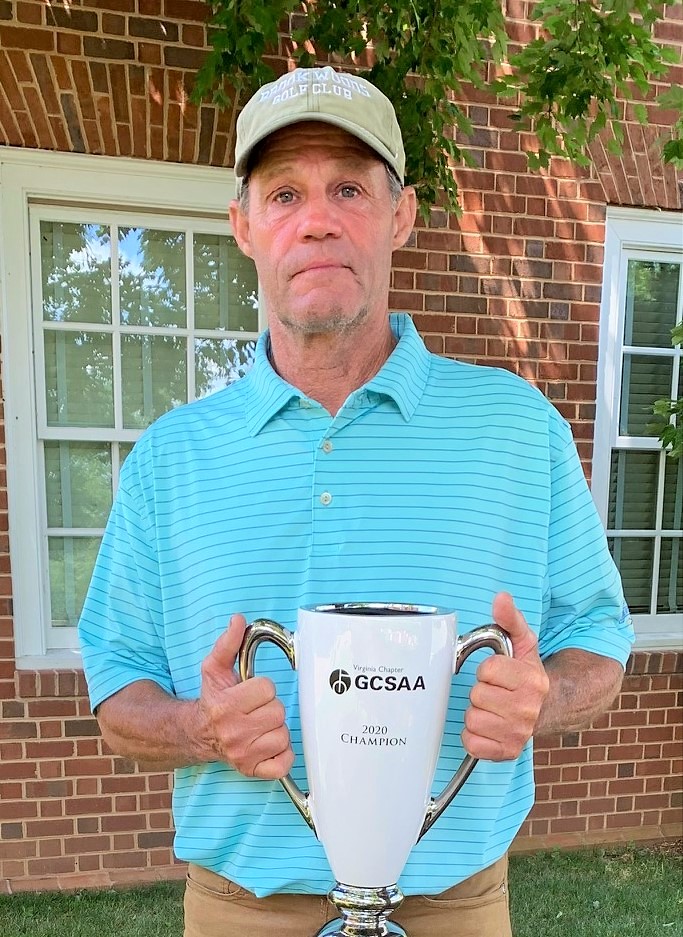 Bobby Friend, CGCS – 2020 VGCSA Champion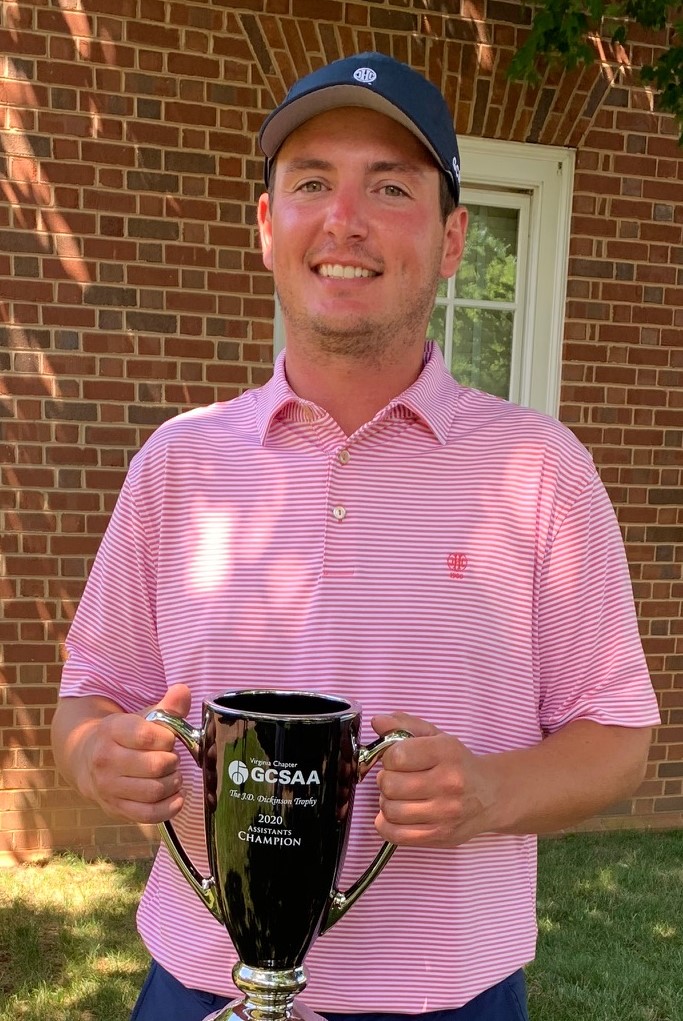 Ben Longest – 2020 Assistants Champion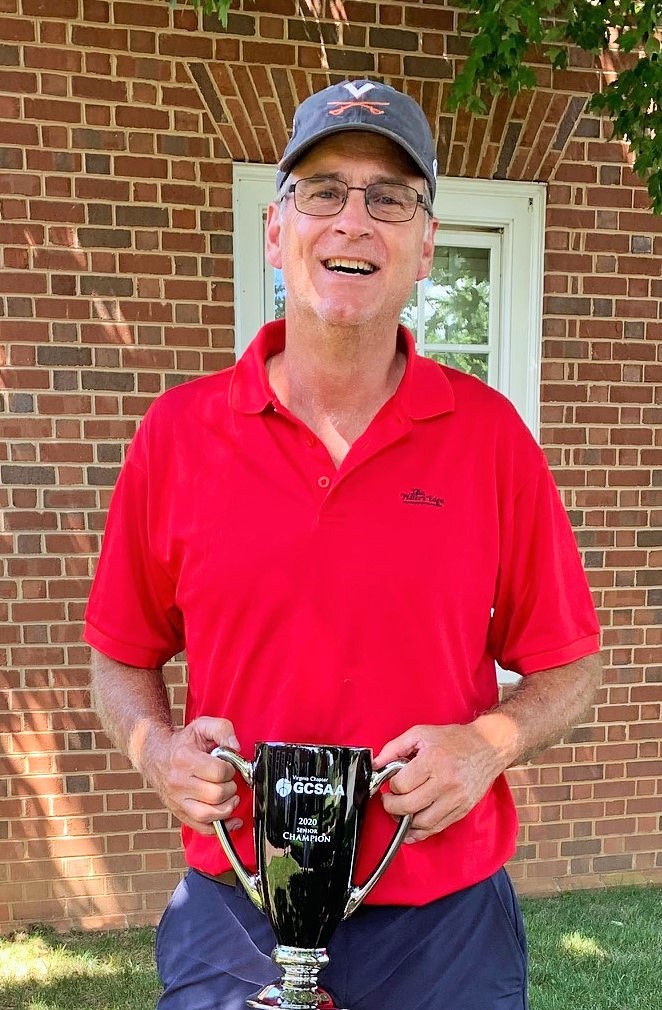 Jeff Snyder, 2020 Senior Champion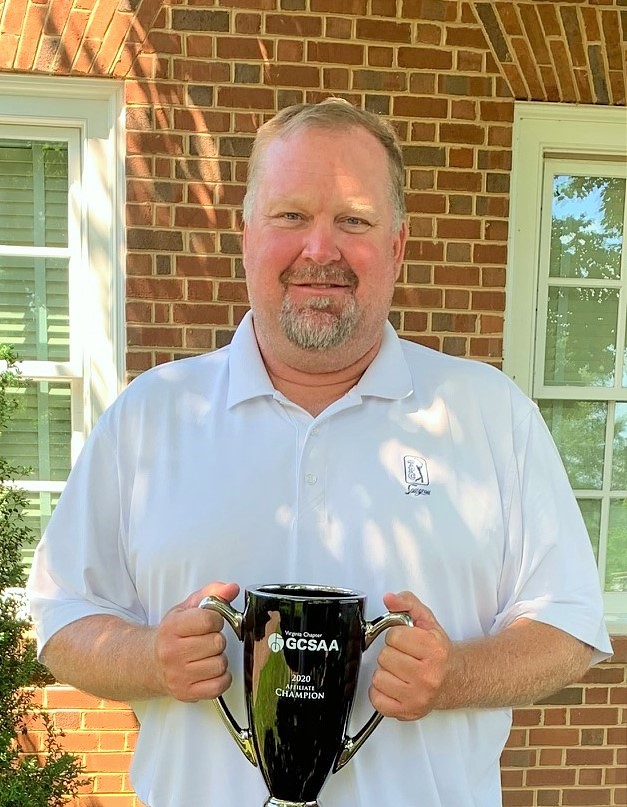 Randy Rider – 2020 Affiliate Champion
RESULTS
Superintendent Division
Champion – Bobby Friend, Brookwoods GC 73
Runner-Up – Jeff Whitmire, The Williamsburg Club 75
Low Net – Dan Sabina, First Tee Richmond 68
Assistant Division
Champion – Ben Longest, Hermitage CC 76
Low Net – Rob Podleski 63
Affiliate Division
Champion – Randy Rider, Performance Nutrition 81
Low Net – Tommy Adams, Helena 71
Senior Division
Champion – Jeff Snyder, The Water's Edge CC 79
Contest Prizes
CTP – Trevor Hedgepeth, Dick Fisher, Paul Van Buren, Rhett Martin
Long Drive – Charlie Gregorski
[ More News ]